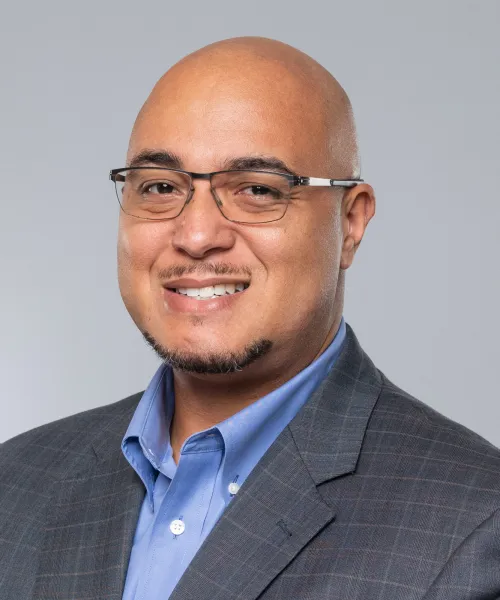 Frank McKinney III, CFS
Founder, Partner, Financial Advisor
A part owner and founder of McKinney Capital Management, Frank has been advising clients on their investments since the year 2000 and has a passion for helping clients improve their understanding of the retirement plans that their companies offer (401K, pensions, etc.) "I began my career as a financial advisor to help people pursue their retirement goals. My clients work hard for their money and I never want to forget that." he said.
Frank graduated from Prairie View A&M University with a Bachelor's of Science degree in Biology. He quickly realized that the complexities of the investment markets and the fulfillment of helping others work towards their goals, was far more interesting and important to him than medical school, so he changed directions and focused on his true calling, financial planning. Frank not only passed all required registration examinations, but he also earned the Certified Fund Specialist, CFS designation. He says that he loves his career because, "there is a new challenge every day and everyone's situation is different. I am truly blessed to have found a career that I not only enjoy, but one which has such a meaningful impact on people's lives."
Frank is a native Houstonian who lives in the Missouri City area with his son. Outside of the financial world, he is an avid outdoorsman, a golfer, a Harley-Davidson rider and a highly skilled BBQ chef, with pork ribs being his specialty. He is also a very active participant at his church, an Eagle Scout and volunteer with the Boy Scouts of America and a coach for his son's sports teams. Frank participates in and contributes to number of charitable events every year, but describes the time that he spends with his family and closest friends as "priceless".
Meet With Me